TEL AVIV (Sputnik) — The incident, which took place on Saturday evening, forced the Israeli army to launch a search operation in the Golan Heights separating the Jewish state from Syria.
"We are conducting constant fight against Daesh [the Islamic State], the Nusra Front and other terrorist organizations. Yesterday, an Israeli citizen crossed our border with Syria in the Golan Heights to join the enemy. We will take measures to revoke his citizenship," Netanyahu said.
He added that those who had joined the enemy to fight against Israel would not remain its citizens.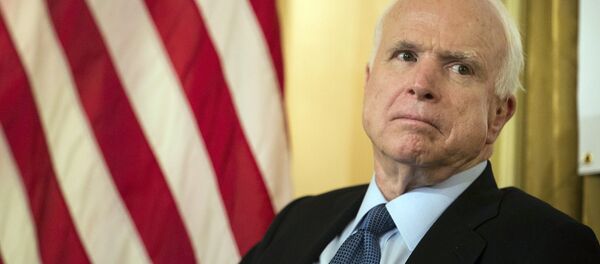 20 October 2015, 17:50 GMT
The Israeli Defense Forces who identified the paraglider said he had crossed the border intentionally.
Local media reported the paraglider was a 23-years old resident of an Arab settlement located northeast of Tel Aviv. The investigation believes the man intended to follow 40 Israelis who had previously joined one of the Syrian opposition groups.
Israeli authorities have repeatedly stated that the country does not interfere in the ongoing civil war in Syria, but it will take measures to protect the interests of Israel.