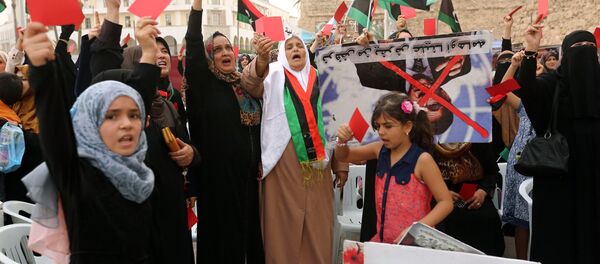 20 October 2015, 13:21 GMT
MOSCOW (Sputnik) — Sky News quoted UK Defense Secretary Michael Fallon as saying HMS Richmond frigate, as well as, some European warships will be patrolling the coast of Libya.
Earlier this month, the UN Security Council adopted a resolution approving the EU naval mission to intercept and seize migrant trafficker vessels in the Mediterranean.
"These new powers are an important step forward. We will be able to board the boats and detain the smugglers," Fallon was quoted as saying.
According to the defense secretary, the British warship's joining European vessels indicates UK's determination to solve the migrant problem and tackle smugglers.
The European Union is currently managing a massive refugee crisis, as hundreds of thousands of people flee conflict-torn regions in Syria, seeking asylum within the bloc. According to EU border agency Frontex, over 710,000 refugees have arrived in the bloc since the beginning of 2015.