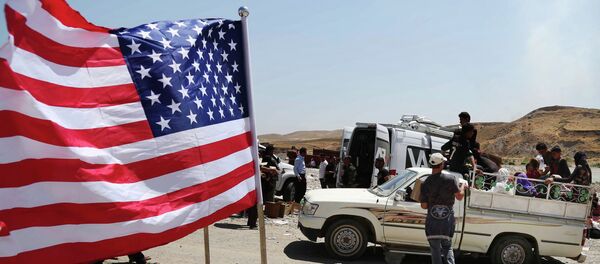 24 October 2015, 21:34 GMT
Earlier this week, Russia and Jordan, a member of the US-led anti-ISIL coalition, agreed to coordinate military activities in Syria and share counterterrorism information thorough a newly created center in Amman.
Jordan has taken part in airstrikes targeting the Islamic State in Iraq and Syria since September 2014.
However, the brutal Sunni group kept a tight grip on the territories under its control until Moscow launched its aerial campaign in late September 2015 prompting members of the US-led coalition to seek closer ties with Russia.
The agreement with Jordan boosts Russia's campaign in the region while the US is trying to redefine its role in the fight against ISIL amid a changing balance of power in the Middle East, the Spanish newspaper noted.
But Jordan is not the only regional power, who wants to cooperate with Moscow to tackle the ongoing Syrian civil war. Despite differences on what Syria's future should look like, "even the Saudis see Russia as a partner," El Mundo added.
This trend does not make the White House happy. Washington, according to the media outlet, does not want Russia to save the day in Syria since a victory will give Vladimir Putin, who remains "punished" by the US and Europe for his alleged role in the Ukrainian civil war, an opportunity to redeem himself in the eyes of the international community.
© Sputnik
Russian air strikes against Islamic State militants in Syria

Russian air strikes against Islamic State militants in Syria