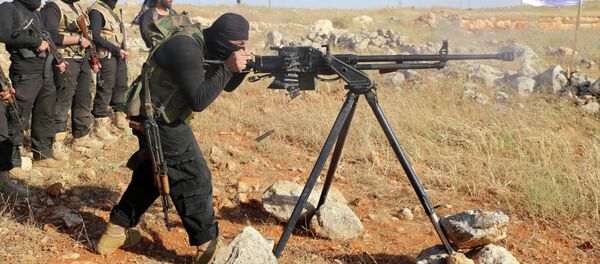 19 October 2015, 13:30 GMT
WASHINGTON (Sputnik) — On Saturday, Kerry arrived in Saudi Arabia to discuss a wide international agenda, including the escalation of the Middle East conflict and the crisis in Syria with country's high-ranking officials.
"Both sides noted the importance of mobilizing the international community to support this goal [stability of Syria] and reiterated the need for a transition away from [the incumbent country's president, Bashar] Assad. They pledged to continue and intensify support to the moderate Syrian opposition while the political track is being pursued," the statement said on Saturday.
The statement added that both Kerry and King Salman reaffirmed their goal of achieving a unified, pluralistic and stable country for all Syrians.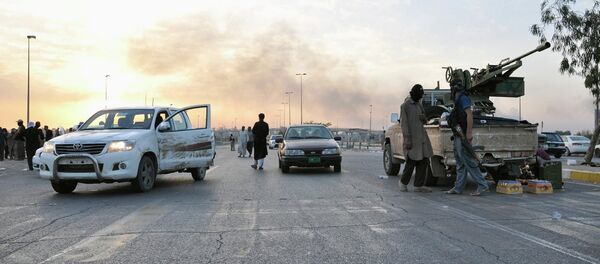 18 October 2015, 18:55 GMT
Syria has been mired in civil war since 2011, with opposition factions and Islamist terrorist groups such as the Islamic State and the Nusra Front fighting the Syrian Army.
The United States has been conducting airstrikes against ISIL in Syria without approval from Damascus since 2014, while also training the so-called "moderate" opposition. Washington has also been demanding Assad's resignation.
On Friday, Kremlin spokesman Dmitry Peskov said that it is hard to differentiate between "moderate" opposition forces in Syria and terrorist groups.