Answering a question on whether envoys of the Free Syrian Army visited Russia last week, Bogdanov said "yes, different people were here."
Earlier, Bogdanov said that Russia was ready to invite RSA representatives for talks in Moscow.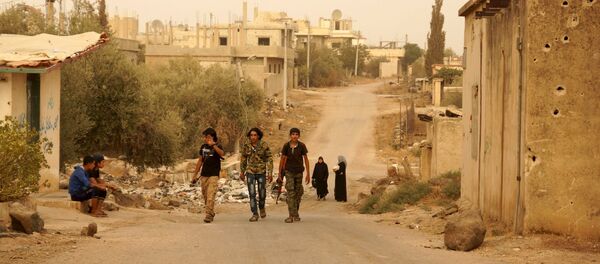 25 October 2015, 19:01 GMT
On Sunday, members of the Free Syrian Army sent a proposal to Russia on holding talks in Cairo on cooperation in the Syrian conflict settlement.
The Russian Foreign Ministry has repeatedly stated that it was ready to cooperate with the FSA and asked the United States and the United Kingdom for assistance in establishing contacts with the group to better coordinate efforts in the fight against Islamic State in Syria.
The FSA is an armed Syrian opposition faction, considered "moderate opposition" by Western countries, fighting the regular Syrian army currently remaining loyal to President Bashar Assad since the beginning of a four-year civil war.