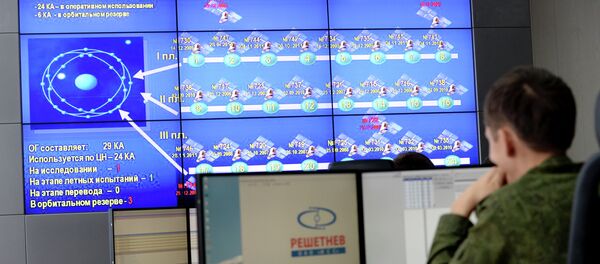 1 October 2015, 10:51 GMT
KRASNOYARSK (Sputnik) — Russia's Reshetnev Information Satellite Systems company has begun preparations for the regular operation of a new Glonass-M navigation satellite scheduled to be launched in December from the Plesetsk space center in northern Russia, the company's press service said in a statement Monday.
"Glonass-M navigation satellite №51 will be launched at the end of December 2015 from the Plesetsk space center," the statement reads.
The company added that the satellite would serve as a scheduled replacement for another spacecraft, put into orbit in 2005.
Glonass, a global navigation system operated by the Russian Aerospace Forces, currently consists of 28 satellites, allowing real-time positioning and speed data for surface, sea and airborne objects around the world.