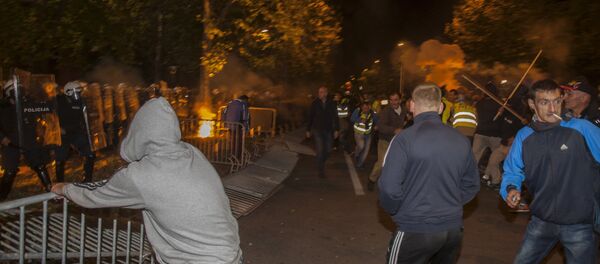 26 October 2015, 09:28 GMT
MOSCOW (Sputnik) — Damjanoviс outlined two possible options the government can use to join NATO. The first scenario, according to the activist, is to join the military bloc without consulting the citizens.
"The other option is far more democratic and sane — holding a referendum. In this case the country will vote against NATO," Damjanoviс said.
The activist added that the government was wrong to say that Montenegro was surrounded by other NATO members because "70 percent of our borders lie with Serbia, Bosnia and Herzegovina that would never become NATO members."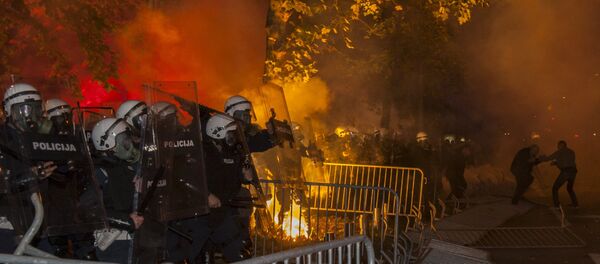 25 October 2015, 15:11 GMT
A string of anti-government protests, organized by the Democratic Front opposition coalition, have shaken the small Balkan country over the past weeks. The latest gathering on Saturday saw police using tear gas on demonstrators calling for the prime minister's resignation and demanding that Montenegro stayed out of the US-led NATO military bloc.
On October 15, NATO Secretary General Jens Stoltenberg said that Montenegro was moving closer to becoming a NATO member, but said that more reforms and additional public support were required.