NEW DELHI (Sputnik) — "Pakistan Foreign Ministry has summoned Indian [Deputy] High Commissioner in Islamabad, JP Singh, over alleged unprovoked ceasefire violations by Indian forces in the Zafarwal and Shankarbagh Sectors along the LOC. Although Indian Ministry of External Affairs has denied any incident of unprovoked firing and said that it was in response to the firing by the Pakistani Rangers," the source said.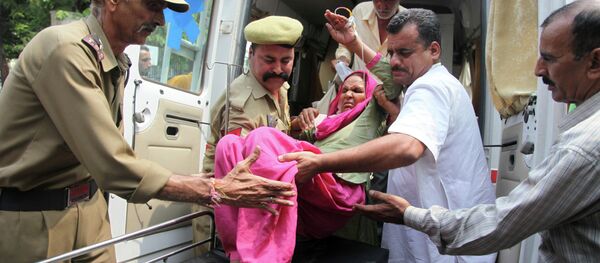 A long-standing disagreement between the two countries over the region's borders dates to 1947, when both India and Pakistan claimed their rights to Jammu and Kashmir.
Following several armed conflicts, the two countries agreed to a ceasefire in 2003. Since that time, the sides have consistently accused each other of violating the agreement.
Currently, India and Pakistan are separated by a demarcation line that crosses an area that does not have official borders.