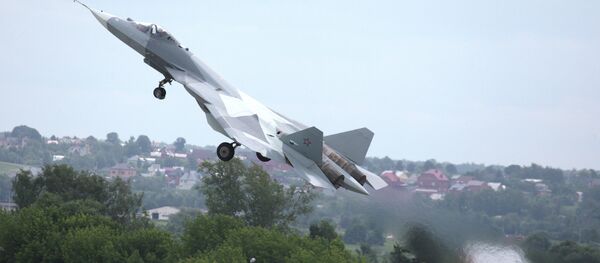 18 August 2015, 14:49 GMT
The fifth-generation fighter aircraft (FGFA) programme is based on the Russian-made Sukhoi T-50 aircraft. It involves Russia's Sukhoi Design Bureau and India's Hindustan Aeronautics Limited (HAL).
According to the source, the agreement will include a fixed order for 154 jets, work share and a commitment to the number of single-seat and double-seat aircraft.
"Given the current situation, where the Indian Air Force (IAF) is in deep trouble due to its fast depleting force structure, the Indian government will need to take well thought out decision with long-term and strategic foresight. There is no doubt that the PAK-FA (Sukhoi Design Proposal) will be emerge as a major FGFA in the world. Hence, it would be better for India to take a reality check on the FGFA and recalibrate its position," the source told The Financial Times.
In January, it was reported that Russia and India agreed on the project of the FGFA jet fighter. In February, Russia's Rosoboronexport said all technical details had been settled, and the commercial part of the deal was in discussion.
The Sukhoi/HAL project is meant to radically upgrade India's air strength through the combination of Russian expertise and Indian financing.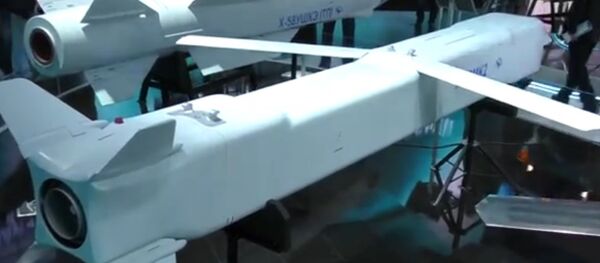 12 October 2015, 18:25 GMT
Russia's fifth-generation Sukhoi T-50 PAK FA fighter jet, known in India as FGFA, is equipped with an advanced defense system that can neutralize an enemy plane's stealth capability.
According to Indian Defense Minister Manohar Parrikar, the two countries have already injected about 230 million dollars into the FGFA project, which is based on the development of the T-50 aircraft.
The FGFA, which is expected to be armed with weapons of Indian origin, will fly at a speed of 2,300 kilometers per hour and will have a range of 3,800 kilometers.