"The United States increasingly resembles Sweden, often believing that Russian submarines are present in their territorial waters. Fear has many eyes. Although these data cables indeed exist, we will definitely not damage them," Vladimir Komoyedov said.
He added that Russian subs have a right to venture into the ocean to carry out patrolling missions and perform tasks in the interests of Moscow.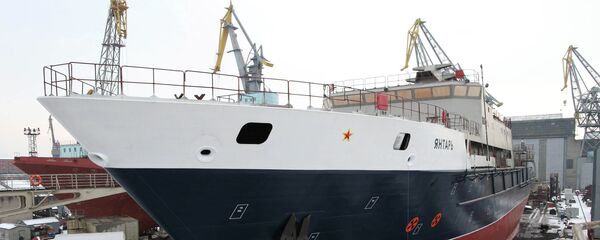 26 October 2015, 09:11 GMT
Komoyedov's comments came in response to a report published by the New York Times on Sunday. The newspaper stated that US military and intelligence officials were concerned with Russia's naval activities. They were allegedly especially wary of Russian submarines severing underwater data cables.
Former Chief of Naval Staff Admiral Viktor Kravchenko offered an explanation as to why US officials might be worried. Russian submariners could have been ordered to become more active, he told RIA Novosti.
Apart from that, "Soviet and then Russian submarines repeatedly placed transmitters on American cables located in the Atlantic to gather information. Americans carried out similar operations in our territorial waters. Since then not much has likely changed," Kravchenko added.