Several American combat vehicles and military equipment have been stationed for exercises on the Estonian Base Tapa. Four Abrams battle tanks and ten Bradley armored personnel carriers made up the contingent, a representative of the Estonian armed forces told on Monday.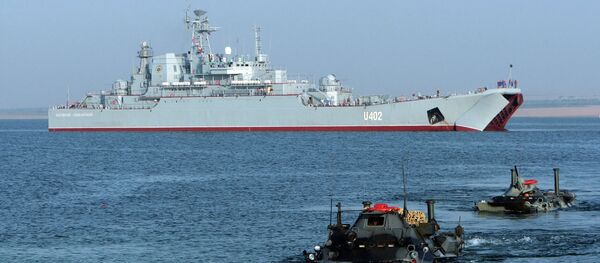 1 September 2015, 12:30 GMT
Tapa is located only about 100 kilometers from the Russian border. Lithuania, another Baltic state neighboring Russia, is also planning to host additional US troops and heavy military equipment, DWN reported.
Nevertheless, Russia and the US again discussed the situation in Syria on Monday. Russian Foreign Minister Sergei Lavrov and his US colleague John Kerry had a phone call, during which they talked about the necessity to involve other regional governments in the political process, the Russian Foreign Ministry announced on Monday. 
The political efforts to resolve the conflict intensified in the past week after an official visit of Syrian President Bashar-al-Assad to Moscow. 
On Friday, Lavrov and Kerry met with their counterparts from Saudi Arabia and Turkey in Vienna to discuss political settlement of the conflict. After the meeting, Lavrov called on the Syrian government to start preparation for new parliamentary and presidential elections.