Iranian Central Bank President Walliollah Sejf told Tasnim news agency on Monday that the plan should be tested first on the island of Kish in southern Iran.
Kish is a free trade zone in the Persian Gulf. It is a paradise for consumers, with numerous shopping malls, modern hotels and tourist attractions.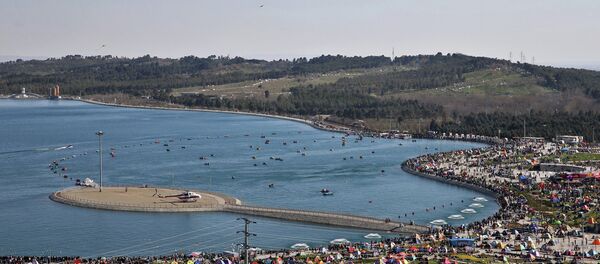 19 October 2015, 16:40 GMT
According to Sejf, the electronic banking services have had a positive impact on the economic and social sectors of the country in the past years.
However, although many Iranians have bank cards, most of them still have to pay in cash. Some stores and taxis do not have necessary card readers. Moreover, it is not always possible to pay for purchases with an international credit card.
In July, Iran signed a historic agreement with the P5+1 group of international mediators on the peaceful nuclear program, according to which the economic sanctions against the country are to be lifted.
After the withdrawal of the sanctions, Iran is expecting a flood of tourists and the new electronic payment systems would significantly simplify all payment procedures.