MOSCOW (Sputnik) – The lawmaker said earlier that if the initiative received a majority support in the parliament, the government would need to heed its decision.
"Today we began accumulating signatures from the deputies…we may collect a quorum and bring the issue up for discussion at the end of this week," Mowaffak Rubaie said.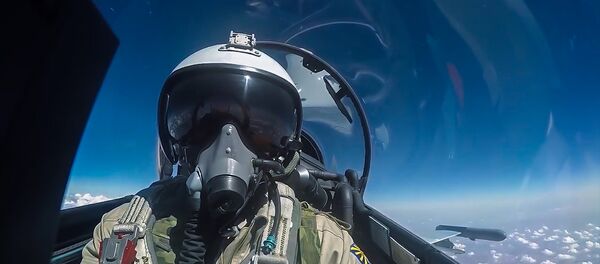 25 October 2015, 11:25 GMT
Last week, Russian parliamentary speaker Valentina Matvienko said that Moscow would consider Baghdad's request to provide military assistance in the fight against terrorism should it be made, taking into account its national interests and security.
Iraq did not give the United States any promises that it would not turn to Russia with a request to conduct airstrikes against ISIL, the Iraqi parliament's defense committee secretary told Sputnik earlier.
On September 30, Russia launched pinpoint airstrikes against ISIL targets in Syria following a request from Syrian President Bashar Assad. Russian Deputy Defense Minister Anatoly Antonov said that Baghdad had not requested similar assistance so far.
Russia and Iraq, alongside Iran and Syria, created the Baghdad Information Center to coordinate military actions against the ISIL extremist group in late September.