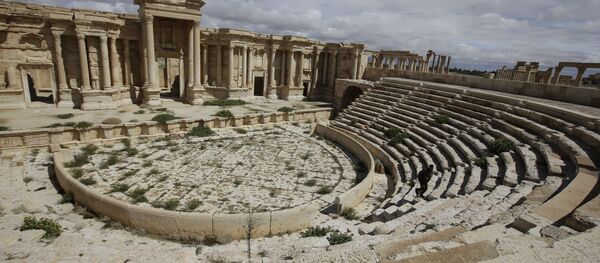 9 October 2015, 09:03 GMT
However, the article does not provide details on the number of columns destroyed and the epoch they belonged to.
Palmyra, the city whose ancient ruins of which are included in the UNESCO World Heritage Site list, has been under control of ISIL since May.
The Syrian government evacuated the majority of the local population and removed the most valuable artifacts from museums to prevent their theft, sale or destruction.
In early October, ISIL militants destroyed the Roman-era Arch of Triumph in Palmyra.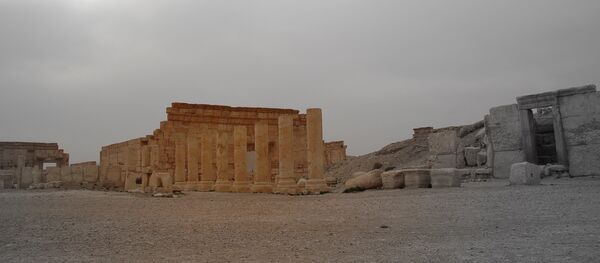 5 October 2015, 01:07 GMT
In August, militants blew up the Temple of Bel built in the first century AD. The temple is part of the ruins of the ancient city of Tadmur. The temple was partially restored. UNESCO called the destruction of the temple a war crime.
In early September, terrorists demolished three tower tombs in Palmyra, including the Tower of Elahbel.
ISIL militants have been carrying out attacks against religious shrines and executed minorities in Iraq and Syria, where the extremist Sunni militant group has seized a significant amount of territory and declared a caliphate.