The cost of the new NATO building was first told to be €460 million and the building was expected to be completed in 2015. However, then NATO admitted that the cost increased to €750 million, while the project itself would be postponed until 2016.
Well, a stiff price increase and a delay are things that might happen to any project. At least NATO admitted to it honestly, right?
Wrong. German newspaper Spiegel leaked the information that the real cost is actually €1.3 billion, "almost three times the €460 million contract awarded in 2010 to replace NATO's Cold War-era headquarters with a soaring glass-and-steel structure to house some 4,000 staff," Strategic Culture said.
"How transparent," Cloughley sarcastically pointed out, adding that the expensive new headquarters building will have glass walls that are supposed to represent NATO's transparency.
Despite being secretive when it comes to revealing the real cost of its projects, NATO is very transparent about showing its military muscles and revealing ambitions to expand its territory.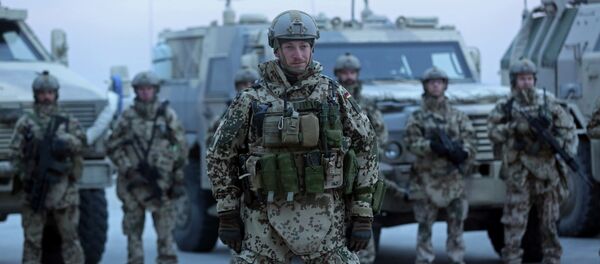 In recent years, NATO led a military overthrow of the Libyan government under the alleged authority of a UN resolution establishing a no-fly-zone over Libya.
Over the past year, the United States and NATO member states have launched unilaterally military actions against the Islamic State without seeking authorization from the UN Security Council, or the government of Syria.
NATO has boosted its presence in Eastern Europe over the past year, accusing Moscow of fueling a conflict in eastern Ukraine.
Russia has repeatedly dismissed the allegations and stressed that military expansion toward Russian borders undermines regional security and escalates tensions.
Earlier this month, the United States announced that it was prepared to extend an invitation to Montenegro to join NATO in December during the meeting of NATO foreign ministers, provided that the country continues implementing reforms and working to increase popular support for membership in the alliance.