WASHINGTON (Sputnik) — The forces of moderate Syrian opposition that went through US train-and-equip program have not been attacked by Russia during its air operations in the country, US Defense Secretary Ashton Carter said in a testimony on Tuesday.
"Our title 10 forces…they have not come under attack by either Assad's forces or Russia's forces, Syrian Arab coalition and the Kurdish YPG [People's Defense Units]," Carter said at the Senate Armed Services Committee hearing.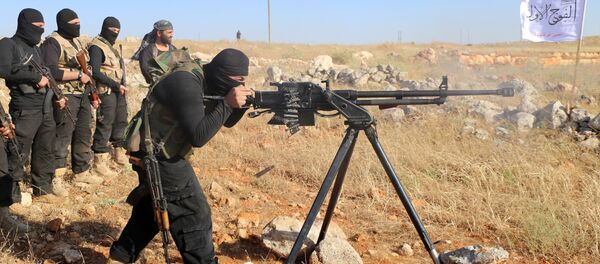 27 October 2015, 12:40 GMT
In 2014, the United States authorized $500 million to train and equip 5,400 moderate Syrian fighters by the end of 2015. The first round of training yielded fewer than 60 fighters, of which only four or five are now engaged on the battlefield, according to Pentagon.
On October 9, Washington abandoned its $500-million campaign to train the so-called moderate opposition in Syria but decided instead to arm vetted Syrian opposition leaders.
Russia launched an airstrike campaign against terrorist groups in Syria on September 30 at the request of Syrian President Bashar Assad. The United States, the European Union and their Middle Eastern allies have previously accused Russia of hitting "wrong targets" in Syria and allegedly carrying out airstrikes on so-called moderate Syrian rebels.