The United States is now expecting Iran to participate in the new talks on the Syrian issue.
"We anticipate that Iran will be invited to attend this upcoming meeting in Vienna," the US State Department spokesman, John Kirby, said on Tuesday in Washington.
Tehran's representatives have not yet been invited to the planned meeting. The date and the exact list of participants are still being negotiated, Kirby said.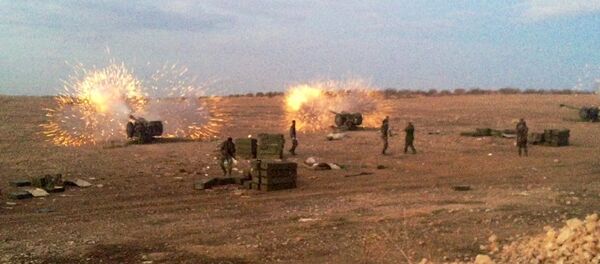 23 October 2015, 09:13 GMT
Washington had previously opposed the participation of the Islamic Republic in the crisis talks, because Iran rejected the resignation of Syrian President Bashar al-Assad. However, Russia viewed such participation as essential, and the EU supported Iran's involvement as well.
During their meeting in Vienna last Friday, US Secretary of State John Kerry, his Russian counterpart Sergei Lavrov and the foreign ministers of Turkey and Saudi Arabia have achieved few positive results.
The participation of Iran could possibly make an important contribution to the peace process and give a new impetus to the ongoing discussions.