MOSCOW (Sputnik) — The draft law was rejected by 577 votes to 75, with 38 abstaining.
"This proposal could turn on its head what has been achieved with the single market and the customs union," EU rapporteur Giovanni La Via said after lawmakers voted to back his recommendation to reject the proposal tabled in April by the European Commission (EC).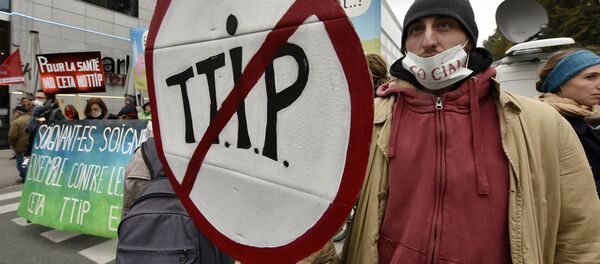 20 October 2015, 13:16 GMT
La Via added that EC proposals to amend EU's existing GMO legislation would be impossible to implement because there were no border controls in the EU trade zone.
The European Commission was advised to come up with a new draft law, but EU Health and Food Safety Commissioner Vytenis Andriukaitis said he would not withdraw his proposal, promising to bring it up at an EU ministers' meeting.
© Sputnik
What's Behind the GMO Label?

What's Behind the GMO Label?