WASHINGTON (Sputnik) — In September, Turkey gave the United States authority to fly manned and unmanned flights out of Incirlik, approximately 62 miles from the Syrian border.
"We are in an active conversation with many of our European partners about the potential for them to relocate and to join us on the ground in Incirlik," Allen told the Senate Foreign Relations Committee.
Allen added that "the Europeans are considering our request," though the discussions have just recently started.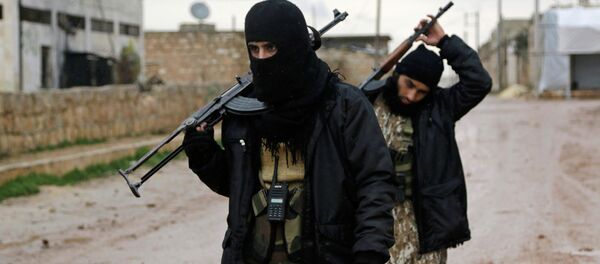 28 October 2015, 18:56 GMT
Foreign Relations Committee Chairman Bob Corker argued that Europe had demonstrated a "lack of effort to do something kinetically, directly" to combat the ISIL in Syria.
Europe has been flooded with more than half a million Syrian refugees, according to the United Nations. The asylum seekers are fleeing Syria as a result of the ongoing civil war and ISIL takeover of parts of the country.
Currently the only European countries conducting airstrikes in Syria are France and the United Kingdom. According to Pentagon estimates, the United States has carried out 6,000 of some 7,500 coalition airstrikes against the ISIL in Iraq and Syria since 2014.