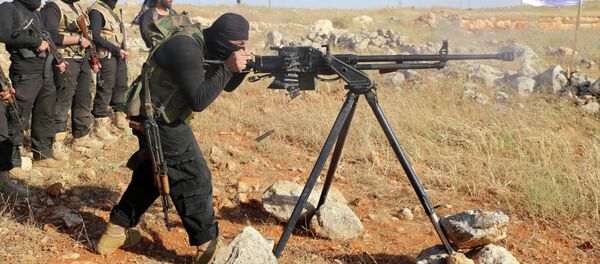 19 October 2015, 13:30 GMT
MOSCOW (Sputnik) – The Islamic State project has grown out of the Arab Spring and has gained momentum under the double standards of certain world powers trying to reach their own goals in Asia and Africa, Russian Federal Security Service head Alexander Bortnikov said Wednesday.
"The international community has now hit a new geopolitical challenge, an international criminal group in the name of the Islamic State. This project, which grew out of the 'Arab Spring,' has gained momentum thanks to the double [political] standards of certain world regional powers by using 'a terrorist battering ram' to reach their own strategic goals in Asia and Africa," Bortnikov said during a security session with the special services from the Commonwealth of Independent States.
In late 2010, a revolutionary wave of anti-government protests began in the Arab world, which later evolved into the so-called Arab Spring, leading to political fragmentation and longtime rulers being forced from power in a number of countries, including Egypt, Libya and Yemen.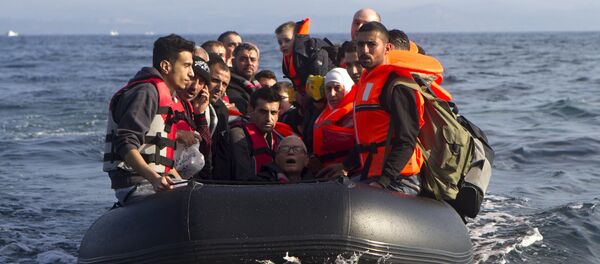 27 October 2015, 07:32 GMT
The most drastic consequences of the Arab Spring can be seen in Syria, where opposition factions tried to oust the country's president, Bashar Assad. As the opposition failed to overthrow Assad immediately, mass anti-government protests escalated into an open armed confrontation between government troops and allied militias on the one hand, and the Syrian opposition on the other.
The conflict is ongoing, and apart from fighting the opposition, Assad has also had to counter extremist groups, including the notorious Islamic State, which has occupied large swathes of land in Syria in recent years.
In 2014, the militants expanded into Iraq which was trying to recover from the Iraq War caused by a US-led invasion and occupation of the country that lasted for over eight years.
"As a result, these states [global powers] have put the world on the brink of global religious and civilization conflict with extremely destructive consequences."
Fighters From 100 Countries in Islamic State Ranks, Recruits Constitute 40% of Forces
"According to our estimates, citizens from more than 100 countries are currently fighting in the ranks of terrorist structures and the recruits constitute up to 40 percent of their forces," Bortnikov said.
Afghan militants joining the Islamic State terrorist group has led to a sharp rise in threats and their invasion of Central Asia, Bortnikov said.
"The escalation in tensions in Afghanistan has brought on serious dangers. There are numerous criminal groups included in the Taliban movement on the northern borders of this country right now. Some of them have also [began operating] under the Islamic State flag, which has led to a sharp rise in the threat of terrorists invading Central Asia."
Islamic State is a Sunni militant group, which seized large territories in Syria and Iraq, in 2012 and 2014, respectively. The group is known for its excessive brutality as well as for recruiting young people from all over the world, primarily via social media.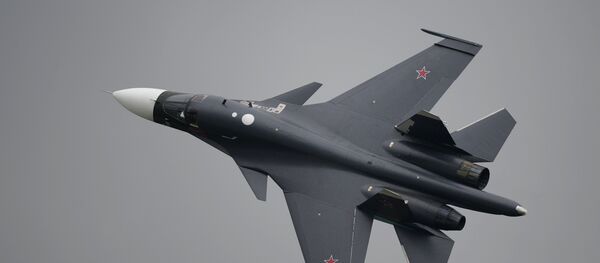 2 October 2015, 09:30 GMT
Some 20,000 to 30,000 foreign fighters are fighting alongside extremists against government forces in Syria and Iraq, according to various estimates. Up from last year's estimates of no more than 15,000.
In August, the Russian Civic Chamber launched a hot-line to counter radicalization and protect young people from ISIL recruitment.
The following month, Russia, Syria, Iraq and Iran created the Baghdad Information Center to coordinate joint military action against ISIL. The four countries are represented by officers of the national armed forces, whose primary task is to collect and analyze data related to militant operations in the region.
On September 30, Moscow began pinpoint airstrikes on Islamic State positions in Syria following a request from President Bashar Assad.