WASHINGTON (Sputnik) – On September 29, President Barack Obama announced that Tunisia, Malaysia and Nigeria had agreed to join the US-led international anti-ISIL campaign.
"There are other nations similarly preparing to join this unique partnership [anti-ISIL coalition]," Allen told the Senate Foreign Relations Committee.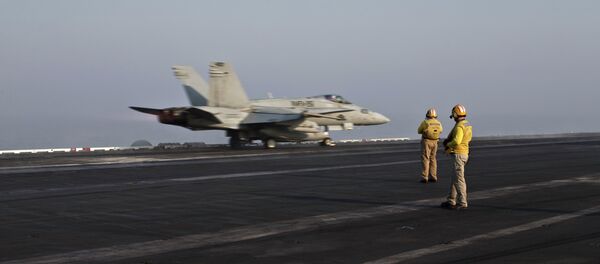 28 October 2015, 07:21 GMT
Allen noted that out of 65 countries participating in the coalition the United States has carried out the overwhelming majority of airstrikes against the Islamic State.
"The coalition has applied significant pressure on this group, hitting ISIL [Islamic State] with more than 7,500 airstrikes, nearly 6,000 of which the United States has conducted," Allen said.
The coalition has been launching airstrikes against ISIL positions in Iraq and Syria since August 2014.