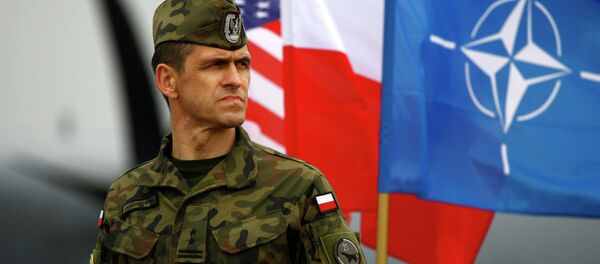 28 October 2015, 18:49 GMT
MOSCOW (Sputnik) — Moscow has repeatedly warned about the inappropriateness and threat posed by an increase in the number of NATO troops positioned along Russia's western border, Kremlin spokesman Dmitry Peskov said Thursday.
On Wednesday, US media reported that NATO was considering expanding its military presence along its member-countries' shared borders with Russia.
"It is this very advance of NATO and its military infrastructure toward our borders. This is not a new development as we've been talking about how undesirable and dangerous this move is for a long time," Peskov told reporters.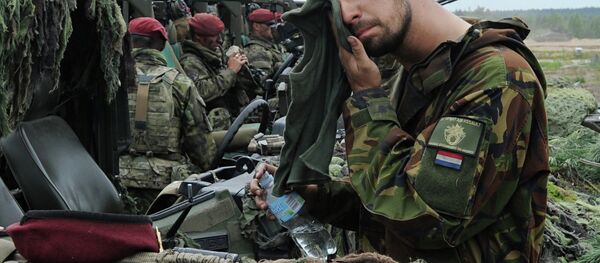 27 October 2015, 23:27 GMT
One NATO plan envisages the deployment of a battalion of 1,000 soldiers to Poland and each Baltic country, namely Estonia, Latvia, and Lithuania, The Wall Street Journal reported, citing diplomatic and military sources.
Another option recommends deploying a single battalion to cover the entire region, according to the newspaper.
Both scenarios of a possible NATO military buildup along the bloc's eastern flank, circulating in the media, are viewed by the Kremlin as undermining regional and global security.