KIEV (Sputnik) – On Thursday, a military depot with over 3,500 tons of munition caught in a blaze in the Kiev-controlled city in the Lugasnk region. According to the local officials, the building was hit by two flare gun rounds.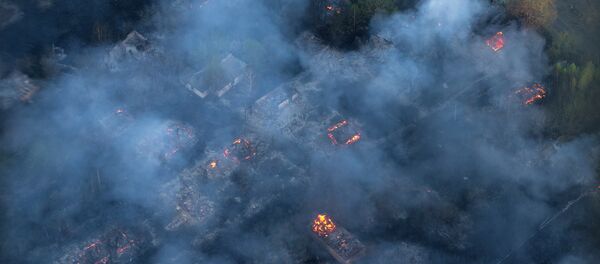 29 October 2015, 20:24 GMT
"Very powerful explosions could be heard now. This has been taking place for 15 minutes," a reporter of the 112 Ukraina television channel said.
According to the Ukrainian Interior Ministry's preliminary information, two people died as a result of the incident.
The eastern Ukrainian region of Lugansk has been mired in fighting since 2014, when the Kiev-led government launched a military operation against the independence supporters in the region.
The conflicting sides have signed a ceasefire agreement in February, and are pulling back their weapons.