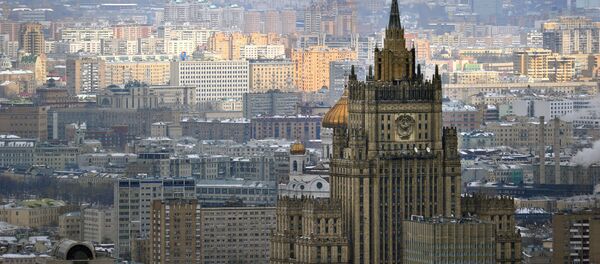 29 October 2015, 13:28 GMT
VIENNA (Sputnik)
–
Russia is in favor of representatives from the Free Syrian Army participates in Syrian reconciliation talks, Russian Deputy Foreign Minister Mikhail Bogdanov said Friday.
Currently, the Syrian reconciliation talks are underway in Vienna to find a way to end the ongoing war in Syria and ease the world's largest current humanitarian crisis.
"We honestly don't know who's in Free Syrian Army's leadership, but in whole, we are in favor of them as a structure to participate. It's still unclear to us who will represent them," Bogdanov told journalists.
Syria has been in a state of civil war since 2011, with government forces battling against the so-called moderate opposition and various extremist groups, including the Islamic State (ISIL) militant group. The Free Syrian Army is a major opposition force in the country founded during the war with the goal to oust President Bashar Assad.
Russia has been assisting both government and civilians in the war-torn country. Since September 30, Moscow has been conducting airstrikes on terrorist positions.
Recently, Moscow has been holding intensive talks and meetings with a broad range of Syrian opposition factions, according to the Russian Foreign Ministry.
Earlier this month, following Assad's visit to Moscow, Russian President Vladimir Putin disclosed that Assad had agreed to the possibility of Russia offering support to the Syrian opposition in their fight against ISIL.