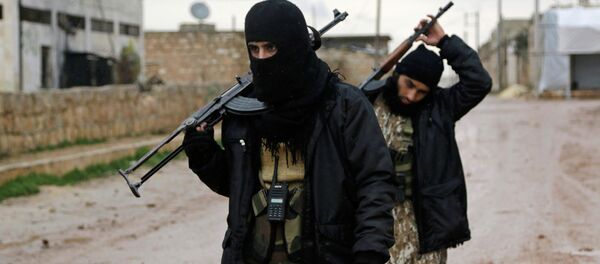 28 October 2015, 18:56 GMT
MOSCOW (Sputnik)
–
According to the Thursday edition of The Wall Street Journal, US officials are planning to discuss Assad's future during international talks on resolving the conflict in Syria which are taking place in Vienna, Austria.
White House officials have already discussed a resolution with allies such as Turkey which would permit Assad to remain the leader of Syria for several months or even more after a ceasefire is achieved, the news outlet reported.
Washington's solution would envisage a ceasefire and would "not prejudge the Assad question," a senior administration official told the media outlet.
On Thursday, international talks on resolving the conflict in Syria kicked off in Vienna. Officials from the United States, Russia, Iran, Saudi Arabia, Turkey, Egypt, Qatar, Lebanon and France, as well as the United Nations, are set to meet on Friday to negotiate the issue.
Syria has been in a state of civil war since 2011; troops loyal to President Bashar Assad are fighting opposition factions and extremist groups, including the Islamic State (ISIL).
Since the beginning of the war in Syria, the United States and its allies have supported opposition factions they consider to be "moderate," and have called for Assad's resignation. Russia and Iran continue to recognize the authority of President Assad.