German Chancellor Angela Merkel is under enormous pressure to reveal how much she knew about the country's co-operation with the US National Security Agency in spying on industrial and diplomatic targets.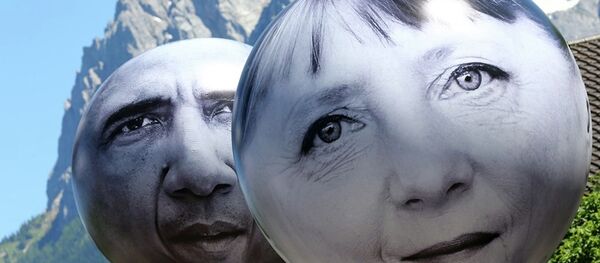 26 October 2015, 11:44 GMT
In an effort to distance herself from the spying scandal after it was alleged she knew about her own government's co-operation with the NSA, despite publicly criticizing it, she called for an independent inquiry under leading judge Kurt Graulich who was called on to scrutinize a list of targets handed to the German Federal Intelligence Service (BND) by the US.
The first report from Graulich raises serious allegations against the United States, suggesting that the intelligence-sharing agreements between the NSA and BND have been broken and that the extent of the NSA program was much broader than the German Government would allow. Many of the targets, he found, were against the interests of Germany and its European partners.
According to Der Spiegel newspaper, Graulich investigated 39,000 keywords used by the NSA in a period from 2005 to March 2015. These included search terms — known as selectors — with which the NSA crawled international communication.
The reports says that the German intelligence agency was given the selectors by the NSA and ran searches which were not covered by German law, which is very strong on data privacy.
US Spied on Allies
Nearly 70 percent of the screened selectors concerned the authorities of EU countries, says the report.
"Whole staffs of European governments were the target of American spying. Nearly 16 percent of the selectors were related to telecommunications subscribers in Germany, which are protected by the Basic Law against spying through their own intelligence services," the paper reported.
Graulich said he had asked the NSA for an explanation into what appeared to be illegal surveillance but had not received a response. Cooperation between the NSA and BND was "neither transparent nor controllable for the German side," he concluded.
The spying affair dates back to 2013 when it was alleged that the NSA had even bugged German Chancellor Angela Merkel's mobile phone.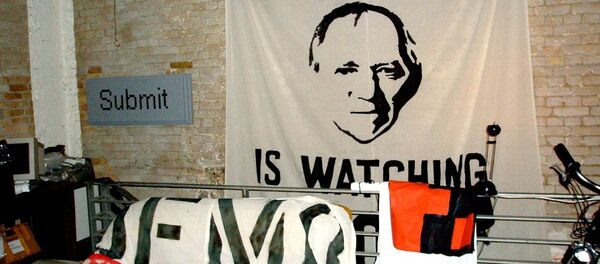 16 October 2015, 11:07 GMT
This prompted her spokesman Steffen Seibert to say she had phoned US President Barack Obama saying she expected the Americans "to supply information over the possible scale of such eavesdropping practices against Germany and reply to questions that the federal government asked months ago."
Obama promised her the US was "not monitoring and will not monitor" her communications but German diplomatic sources said they were still not satisfied with the White House's explanation.
It emerged later, however, from sources including former NSA contractor Edward Snowden, that the US embassy in Berlin, overlooking the Reichstag, was being used as a base for a special unit of the CIA and NSA to monitor a large part of cell phone communications in the government district.