MOSCOW (Sputnik) — An airstrike against a suspected Islamic State weapons factory conducted by Canada's Air Forces in Iraq could have resulted in civilian casualties, an internal report by the Pentagon, cited by CBC News, claims.
"Approximately 10 minutes after the last weapons impact, a probable female and probable child were observed on [full motion video] to walk through the target area," the report reads, as quoted by the media on Thursday.
It was later mentioned in the report that the child in question was later transported to the hospital while the woman lay down by the roadside.
Media reports on the day of the incident claimed that at least 13 people had been killed by the airstrikes and shelling in Fallujah.
Canadian military officials told CBC News that they were not aware of the allegations and that no review into the case had been carried out by the Canadian authorities.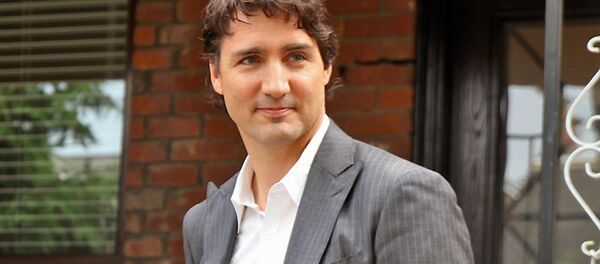 20 October 2015, 21:52 GMT
It comes as Canada's Prime Minister-designate Justin Trudeau announced last week that although his country remained a strong member of the US-led coalition, its fighter jets would no longer take part in the aerial bombardment of the ISIL militant group in Iraq and Syria.
Previous Prime Minister Stephen Harper, whose Conservative Party was defeated in the election, was a strong supporter of US policy in Iraq and Syria and planned to expand the scale of Canada's military commitment if reelected.
Canada has been participating in the US-led coalition against ISIL in Iraq since October 2014.