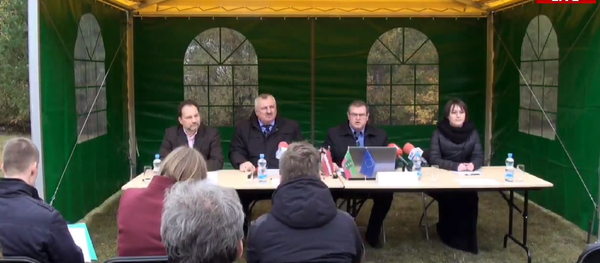 19 October 2015, 12:30 GMT
Studying a spate of advertisements in Latvian newspapers encouraging people to apply for Russian citizenship, the news site found that despite the fact that making the switch is a complicated procedure, costing about 600 euros, demand is strong, and growing. 
Neatkarigas Rita Avize warns that the Latvian government has cause for concern, "because its residents, out of economic considerations, are becoming the citizens of a foreign, unfriendly state. Furthermore, after demonstrating such a gesture of disloyalty, these people are not going anywhere – Latvia has been and remains their home."
Advertisements offering legal assistance in obtaining Russian citizenship can be found in several newspapers, including the popular circular newspaper Rigas Santims, which regularly features ads with pitches that go like: "Are you feeling the effects of age, but still far from retirement? Are you tired of waiting for help from the government? Is your health deteriorating? Are you out of a job, with no money to pay the bills each month? Is your retirement age increasing, but the size your pension decreasing?" What is the solution to these problems? Russian citizenship, according to the ad: "We know the solution! Latvians have an excellent opportunity to become Russian citizens."
Among the chief benefits luring Latvians toward Russian citizenship is Russia's retirement age. While in Latvia, the retirement age is presently 62 years for both men and women, and set to increase to 65 years over the next ten years, in Russia, the minimum age is 55 for women, and 60 for men. Latvia and Russia also have an agreement on employment history in one country counting toward a pension in the other, which only increases the appeal of swapping citizenship.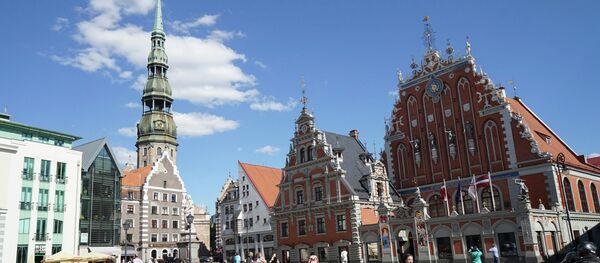 23 August 2015, 18:04 GMT
According to Latvian political scientist Alexander Gaponenko, who recently spoke to Russia's Rossiyskaya Gazeta on the subject, Russian citizenship appears to appeal equally to Latvia's 'non-citizens' (Russians and other Russian-speakers not integrated into the country following the collapse of the Soviet Union, presently comprising about 13% of the population, or 288,000 people), and Latvian citizens alike.
"At present, both 'non-citizens' and Latvian citizens are giving up their former legal status in favor of Russian citizenship. The process is beginning to take on a mass character, and this is something Latvian authorities ought to reflect on," Gaponenko noted.
As part of its investigation, Neatkarigas Rita Avize spoke to a woman named Lyudmila, an elderly woman born in Latvia, whose children are also Latvian citizens, but who did not undergo naturalization following the collapse of the Soviet Union, and now has Russian citizenship and enjoys a Russian pension. 
"If she were a Latvian citizen, she would probably be unemployed," the paper writes, noting that "employers do not need a woman approaching pension age." She lives in Latvia with permanent resident status, which requires regular reregistration, but doesn't mind. Moreover, like many Latvians in her situation, she has no plans to move to Russia: "What will I do in Russia? My home is in Latvia. All my family is here, the graves of my loved ones are here."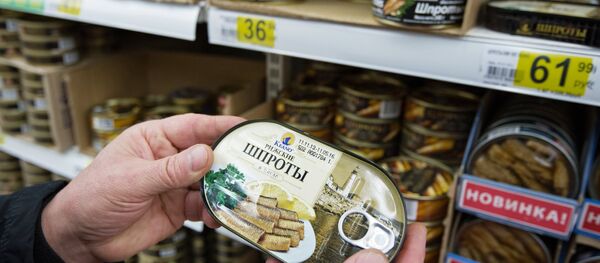 18 August 2015, 11:07 GMT
A representative of Neatkariga, one of the legal firms involved in collecting the documents necessary to change citizenship, told the newspaper that the process is perfectly legal. Nonetheless, Latvian authorities have voiced their concerns over the practice, which is effectually increasing the number of foreign citizens in their country.
Latvia's Office of Citizenship and Migration Affairs has taken note of the advertisements, sending them to state security organs for analysis. The country's Foreign Ministry isn't too happy about it either, apparently. Statistics for 2014 show that 208 Latvians jettisoned their Latvian citizenship in favor of foreign citizenship, with more expected this year. At present, about one in 50 residents of Latvia (2% of the population) is already a Russian citizen. The phenomenon is said to be particularly popular in Latgalia, the country's economically depressed eastern-most region, which borders Russia.
Latvia's population was 1.98 million people as of 2015, and has been falling since the last Soviet census of 1989, when it had peaked at 2.66 million. The country's accession to the European Union in 2004, which gave Latvians the ability to move to other, more prosperous parts of Europe and work without obtaining extra documentation, accelerated this process, especially in the wake of the 2008 financial crisis, and the collapse of Parex, Latvia's second-largest bank. The country's GDP per capita was only able to reach pre-crisis levels by 2013 (although this may be misleading, as the population had fallen by approximately 164,000 in those five years). Many 'non-citizens', particularly ethnic Russians, have also said goodbye to the country, which had once been one of the most prosperous in the Soviet Union. If in 1989, about one in three residents of Latvia was ethnically Russian, today, only approximately one in four have Russian roots.