MOSCOW (Sputnik) — Trump has repeatedly slammed the agreement between Iran and P5+1.
"They [Israel] have a president who… they actually think Obama hates Israel. I think he does," Trump said during a speech in the US state of Nevada on Thursday, as quoted by the ABC News broadcasting company.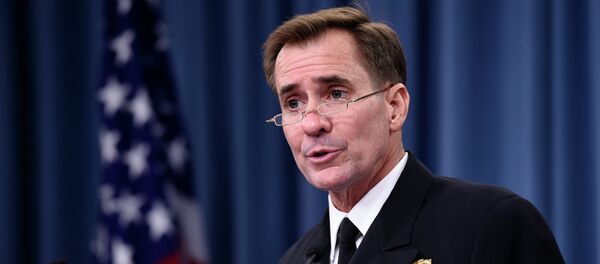 29 October 2015, 19:25 GMT
Israel is "in such a massive amount of trouble. Because of the agreement," Trump told a crowd of 4,000.
On July 14, Iran and the P5+1 group of Russia, the United States, China, the United Kingdom, France and Germany signed a historic deal to guarantee the peaceful nature of Tehran's nuclear activities in exchange for sanctions relief.
The agreement has been attacked by Israeli politicians, who have argued the deal would not stop Tehran from acquiring nuclear weapons and sanctions relief would support Iranian sponsorship of terrorist organizations.