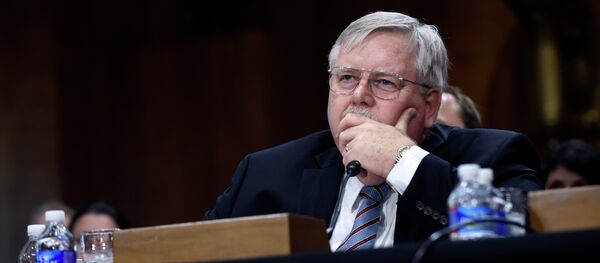 MOSCOW (Sputnik) – Washington is prepared to lift some sanctions imposed against Russia if the Minsk agreements are fulfilled, but will not lift all of them as long as the Crimean Peninsula remains part of Russia, US Ambassador to Russia John Tefft said Friday.
"We have said numerous times that when the Minsk agreements are completely fulfilled, some of the sanctions would be lifted. Sanctions in line with Crimea will continue to be in place for as long as the occupation continues," Tefft wrote in Russian on the VKontakte social network.
Crimea voted to secede from Ukraine and rejoin Russia in a March 2014 referendum, with over 96 percent of voters backing the move.
Kiev and a number of Western nations labeled the process an "annexation," while Moscow pointed out that the referendum was held in compliance with international law.
The West accused Russia of aggression against Ukraine, imposing rounds of economic sanctions.
Russia has repeatedly refuted the accusations and participated in negotiating the Minsk agreements for a peaceful resolution to the conflict in Ukraine.
US Ambassador to Russia also stated that the United States and Russia have the same key targets in Syria.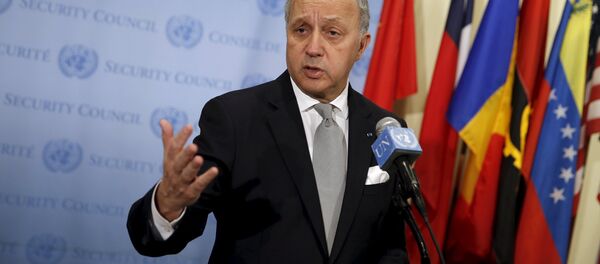 29 October 2015, 19:55 GMT
"The key targets of the US and Russia in Syria are actually the same. We agree that the current situation in Syria is unacceptable," Tefft said.
"On the issue of possibly splitting Syria into several states similar to the Yugoslavian scenario, my answer is the following: Actually, Russia and our positions match in regard to this issue. We want to see Syria as a complete, secular, and peaceful state. In this case, millions of Syrian refugees and those displaced could return to their fatherland," Tefft added.
Syria has been engulfed in a civil war since 2011, as Syrian government forces fight opposition factions and extremist groups, including Islamic State (ISIL) and the Nusra Front insurgent groups.
A US-led international coalition has been conducting airstrikes on ISIL positions in Syria without the approval of the UN Security Council or the Damascus authority since 2014.
On September 30, Russia began precision airstrikes against ISIL militant group positions in Syria at the request of President Bashar Assad.
Since the beginning of the aerial campaign, Russian Aerospace Forces have carried out more than 900 sorties, destroying over 800 terrorist positions. Hundreds of militants have been killed, and dozens of command centers and depots have been destroyed.
According to the Russian General Staff, militants have begun a retreat, having lost much of their weaponry and equipment on the contact line with Syrian troops.