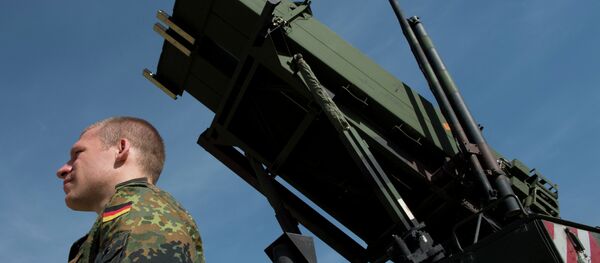 15 August 2015, 14:47 GMT
WASHINGTON (Sputnik) — The US Patriot Missiles removed from Turkey in October for refurbishment will not be returned to the country, but NATO allies will take steps to defend Turkish airspace, NATO Commander Gen. Philip Breedlove said in a Friday press briefing.
"Right now the Patriots are going to be in long-term refurbishment, and there are no plans for those specific Patriots to return," Breedlove said.
The United States will be working with other NATO members "to look at what contributions other allies may bring to the issue," Breedlove added.