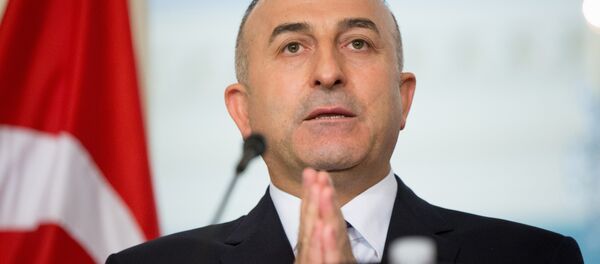 31 October 2015, 15:24 GMT
ANKARA (Sputnik) — The ruling Turkish Justice and Development Party (AKP) aims to form a single-party government after the November 1 parliamentary elections, Deputy Chairman of the AKP Mevlut Cavusoglu told RIA Novosti.
"We received a signal from the citizens at June 7 elections and our recent re-election campaign has been held with the consideration of those signals. We believe and hope that our people will give us an opportunity on November 1 to create a single-party government," Cavusoglu said.
The snap parliamentary elections in Turkey are scheduled for November 1.
The country has been run by a caretaker government since late August after the parties that won seats in the June election failed to form a coalition.