As President Barrack Obama draws back on his promise to bring back most combat troops home from Afghanistan by the end of his presidency, another footprint that is slowly fading from the country is that of the contractor: the people providing US military personnel with everything from food, electricity and laundry services to maintaining their weapons and leading ongoing reconstruction projects throughout the country.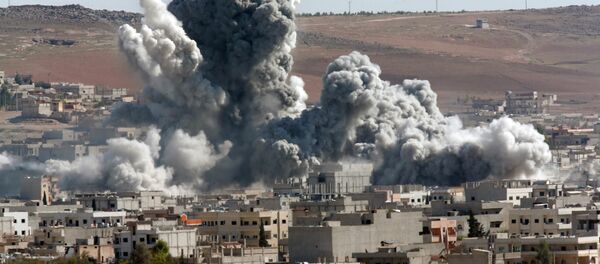 28 October 2015, 17:29 GMT
This means hundreds of millions of American tax dollars will be flowing to Afghanistan for the next several years.
The exact number?
That's something only Obama and those in his inner circle know.
Back in August, the question was raised during a meeting between Obama and the nation's top military officer Gen. Martin Dempsey, who at the time was chairman of the Joint Chiefs of Staff. 
The episode first was reported by the Washington Post, but the White House declined to elaborate on the president's decision making.
According to the latest Pentagon tally, there are 30,000 contractors in Afghanistan today. This number doesn't include the thousands working for the State Department, USAID, and CIA.
Todd Harrison, a defense-budget expert at the Center for Strategic and International Studies, devised an estimate of the cost based on funding trends for Afghan operations between 2005 and 2013.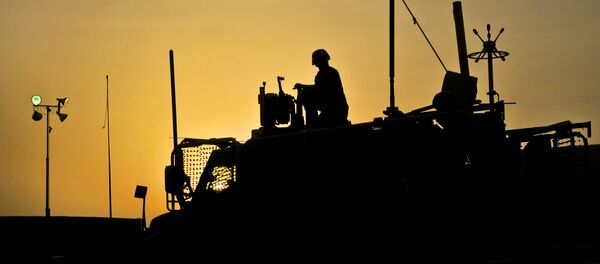 30 October 2015, 19:49 GMT
Through this analysis, he discovered that the annual cost amounted to roughly the number of deployed troops multiplied by $1.3 billion, plus $6 billion in fixed costs that don't depend on the size of the force.
Through this lens, the government is looking at about $13 billion for keeping an additional 5,500 troops in Afghanistan during fiscal year 2017. This would not include the cost of reconstruction projects.
"So all in [all], it would probably end up being about $20 billion," Harrison told Foreign Policy magazine. "A large portion of that would go to contractors who are involved in everything from maintaining weapons for Afghan forces to building new infrastructure projects across the country."
Some of the major contractors in Afghanistan are DynCorp International, based in McLean, Virginia; and Fluor Corp., based in Irving, Texas.
In October, Dyncorp won a $154 million one-year contract modification to continue working with U.S forces in Afghanistan providing bases with everything from electrical power and sewage management to food and laundry services.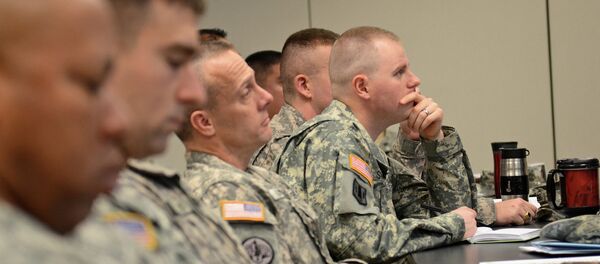 30 October 2015, 15:46 GMT
Unclear costs, however, are not the only concerns when it comes to contractors. Many companies working with U.S. forces in Afghanistan have come under scrutiny after being accused of fraud, overbilling the government, failing to meet their promises and other offenses.
Dyncorp has specifically been charged with overbilling the government. Along with Fluor, it's being investigated by the Special Inspector General for Afghanistan Reconstruction in connection with human trafficking rings in Afghanistan. The inspector general found evidence suggesting nationals from India, Nepal, and elsewhere have charged improper "recruitment fees" and other "kickback payments" from labor recruiters.
Both companies told Foreign Policy they have taken action against possible instances of human trafficking among their staff.
The drawdown is also making it increasingly difficult for supervisors to monitor these companies' conduct.
American civilians have access to areas within a one-hour round trip of an advanced medical facility. This rule keeps officials from the Pentagon, State Department, and USAID out of reconstruction projects totaling more than $725 million of U.S. taxpayer dollars.
"With the drawdown of [coalition] forces in Afghanistan, the ability of U.S. government personnel to go out and kick the tires in order to provide proper oversight is limited," said John Sopko, the head of SIGAR, in a statement to Foreign Policy. "With less of the country accessible, it means the American taxpayer is footing the bill for billions of dollars in projects that a U.S. government employee may never see."