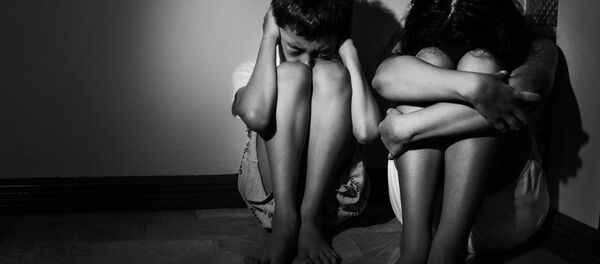 13 October 2015, 21:57 GMT
MOSCOW (Sputnik)
–
In 2014, the US authorities launched an investigation called "Operation Safe Haven" to inquire into the activities of the criminal network that organized transporting of women into the United States to engage them in prostitution in southeastern states.
"38 people are charged with conspiracy to transport a person in interstate commerce for prostitution – nine suspects remain at large after 29 were arrested Thursday," the statement said on Friday.
The statement added that several of them were charged with conspiracy to engage a minor in sex trafficking.
The criminals face $250,000 fines and imprisonment up to five years, however the members of the network who were engaged in sex trafficking of a minor could face life imprisonment.
The investigation was made by US Immigration and Customs Enforcement and resulted in arrests in Alabama, Georgia, Florida, Louisiana, Mississippi, North Carolina, South Carolina and Texas, according to media reports.