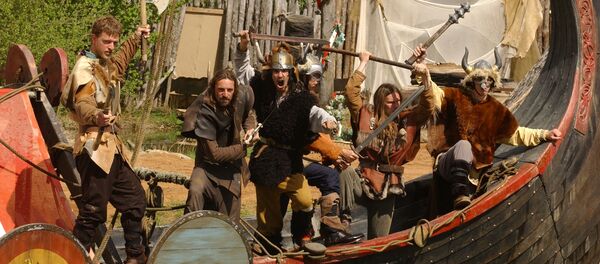 Hiker Goran Olsen has handed over a 1,200 year old Viking sword to a local museum in Norway, after discovering the bronze relic when he was hiking close to Haukeli, a traffic hub in southern Norway.
"First I hung it on my wall at home, where it has been for three years," Olsen told Norway's ABC News, explaining that he wasn't sure exactly what he had found.
"Then finally, I contacted a friend, who gave it to the right people at Avaldsnes. I was very curious about what it could be."
Hiker found 1,200 year old sword.
The village of Avaldsnes was an ancient center of power on the west coast of Norway, from which the Vikings controlled the Nordwegen strait, the area of water that gave Norway its name, 'the way north.'
In around 870 the first King of Norway, Harald Fairhair, chose Avaldsnes as his main royal estate, making it Norway's oldest royal seat. Places of Viking importance in the area include Olav's church, built in 1250, and a Viking Farm, made of reconstructed buildings from the ninth century. 
Officials from Hordaland county in Norway show the Viking sword, which dates back to 750.
Archaeologist Jostein Aksdal told local media in Hordalund that the well-preserved sword dates back to around 750, measures 77 cm in length and is made of wrought iron.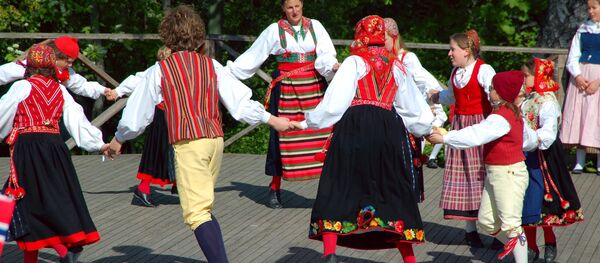 The weapon is typical of those used in the region at that time, said Aksdal, who hopes that further excavation of the site close to Haukeli will yield more information about the Viking who owned the sword.
"In the spring, when the snow is gone, we will check this area for any more finds. If we find a grave, we can say something more about the sword," said Aksdal.
As well as the sword, local officials shared another Viking discovery which was found by an amateur metal detector in the village of Seim. Visitors to the Bergen museum in Hordalund will also soon be able to see a bronze buckle from the ninth century, which researchers believe was used by a Viking woman to fasten her clothes.