An explosion hit the Doel nuclear power station in northern Belgium on Sunday, a spokesperson of Electrabel energy corporation that operates Doel said, adding the personnel were not injured.    
The exact damage from the incident is still unknown, Els De Clercq claims.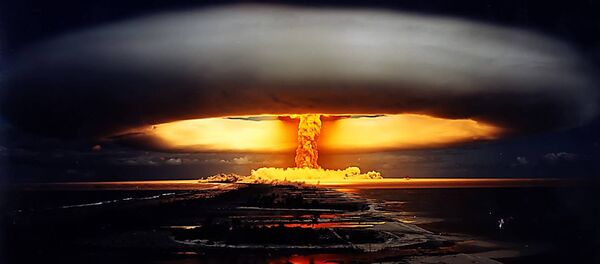 27 October 2015, 04:09 GMT
Doel Nuclear Power Station is located five kilometers south of the Dutch border with Belgium.
Nine million people live within a 75-kilometer radius of the plant, making it the most densely populated area to house a nuclear reactor in all of Europe, according to a 2011 analysis by science journal Nature and Columbia University in New York.
There was no fuel at the reactor, and fire personnel were able to extinguish the flame, spokesman Els De Clercq told the reporters.