Experts from Egypt, Russia, and France have started analyzing the flight data recorders of the Russian airliner which crashed Saturday in Egypt killing 224, Egyptian media report.
The airliner's flight recorders were discovered on Saturday night. The Russian transportation minister said they had no significant damages.
"There is minor technical damage. But there was no thermal impact as the Egyptian representatives say," Maksim Sokolov said.
A Kogalymavia/Metrojet Airbus A321 en route to St. Petersburg from the resort city of Sharm El-Sheikh with 217 passengers and seven crew on board, crashed in the Sinai Peninsula, leaving no survivors. The Sinai air crash became the deadliest air accident in the history of Russian aviation, surpassing the 1985 disaster in Uzbekistan, where 200 people died.
© Sputnik
Principle of Flight Data Recorder's Operation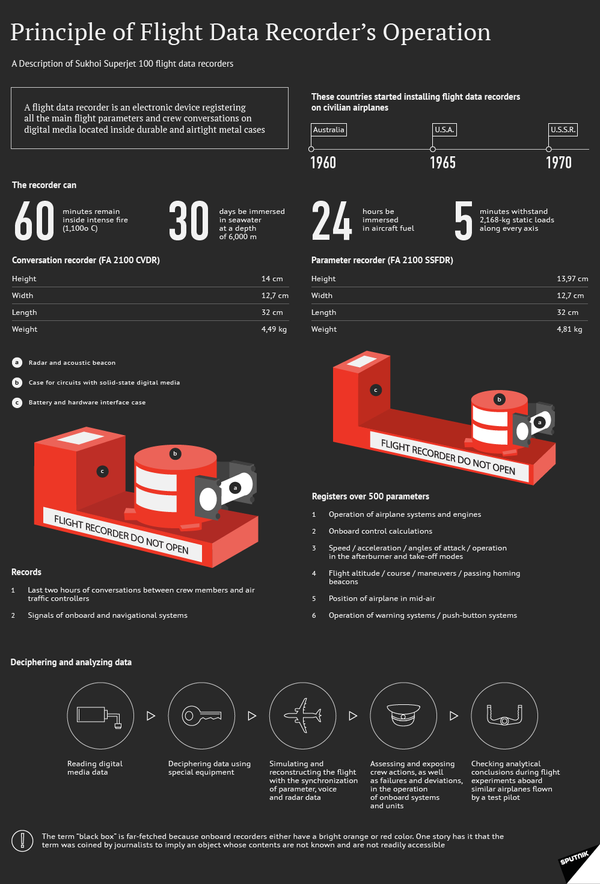 Principle of Flight Data Recorder's Operation