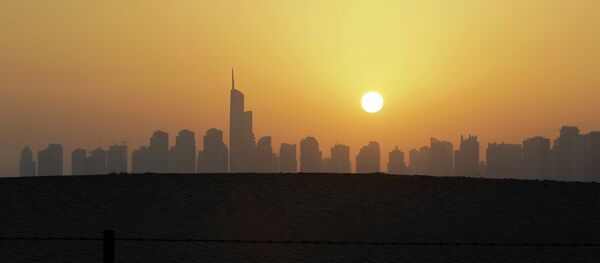 27 October 2015, 10:57 GMT
Philippe Verdier, a popular French weatherman, has been sacked by a leading French television channel after he published a book which calls into question a widely discussed climate change issue.
In his book, entitled "Climate Investigation," the author has shed light on the "climate change industry" which has long been pushing ahead with the alarmist global warming narrative.
In a promotional video shared via YouTube, the French weatherman suggested that the people of the world have become hostages of the global warming conspiracy. He dubbed the methods used by those who spread the alarmist news as "a war machine" which was designed to keep the public afraid and frustrated.
Verdier accused scientists of manipulating public opinion and slammed the French government for tacit approval of the alleged fraud.
The weatherman has also written an open letter to French President Francois Hollande.
"In two months France will host the COP21 UN climate conference. Your strategists have already informed you that it will be fruitless as the previous twenty. Is there any good in continuing to pretend to be saving the planet?" Verdier asked the president, as quoted by Le Figaro.
 The weatherman announced Saturday evening that he had been fired.
"I received this letter this morning and decided to open it in front of you because it concerns everybody- in the name of freedom of expression and freedom of information," Verdier said in an online video as cited by France 24.
"I am being punished for exercising my freedom of expression," the French weatherman concluded.