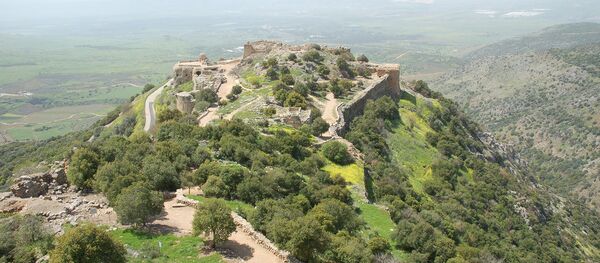 ROME (Sputnik) — Italy is heading a subgroup to counter the smuggling of archaeological treasures by Islamic State (ISIL) militants, a source at the country's Foreign Ministry said Monday.
The subgroup is working within the framework of the Counter-ISIL Finance Group (CIFG), an international group co-chaired by Italy, Saudi Arabia and the United States, the source told RIA Novosti.
"Four subgroups have been working in different directions created within the group [CIFG]. They [include] archaeological treasures smuggling, ISIL foreign funding, oil smuggling, and cross-border financial operations. Italy is participating in all four groups, and chairing the first one," the source told RIA Novosti.
According to the source, the Italy-led subgroup will create an information network to identify routes used and methods taken in stealing archaeological treasures.
The first CIFG session, including participants from 26 states and a number of international organizations, took place in March, while a second and third session were held in May and October, respectively.
ISIL, a violent extremist group, has occupied wide areas of Syria and Iraq in recent years, spending large amounts of money on military and logistical infrastructure, as well as destroying many priceless historic sites. The true volume and source of ISIL financing remains obscure