The recording suggests a greater unanimity between al-Qaeda, headed by al-Zawahiri since the death of Osama bin Laden, and Daesh or ISIL, the self-proclaimed 'Islamic State' in Syria and Iraq. Up to now, the two terrorist organizations have been repeatedly competing in the recruitment of supporters.
Al-Qaida's as-Sahab Media released via unofficial channels a new audio by top leader Al-#Zawahiri, titled Let's Unite to Liberate #Jerusalem

— Laith Alkhouri (@MENAanalyst) November 1, 2015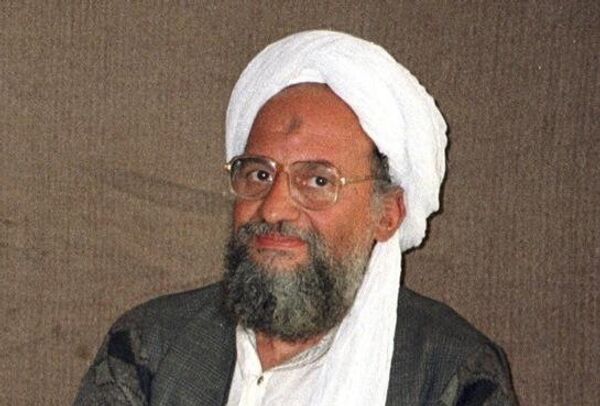 Leader of al-Qaeda, Ayman al-Zawahiri
In the recording released Sunday on the Internet, al-Zawahiri lists Russians, Iranians, Alawites Hezbollah and Americans as coordinating a war against them together and asks if the joint forces of the various Islamists are not capable of stopping the fighting among themselves so that the main effort could be directed against those common enemies.
The leader of al-Qaeda specified that the fighting against Islamists is ongoing from East Turkestan to Morocco.
Neither the location – for obvious security reasons – nor the exact time of the recording has been specified, although the reference to Russia indicates it was made no earlier than September 30, when Russian Aerospace Defense Forces started an aerial campaign against Islamist terrorists in Syria.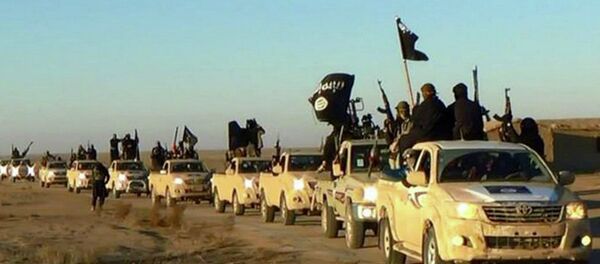 In a September audio recording, al-Zawahiri called Daesh and its leader Abu Bakr al-Baghdadi illegitimate. He refuted al-Baghdadi's claims that he is the leader of all Muslims and the militant jihad as "caliph" of the so-called 'Islamic State'. In the recording, al-Zawahiri, who is in hiding with a $25 million US bounty on his head, complained that Baghdadi had ignored the Muslims suffering in Gaza and in Pakistan.
Nevertheless, al-Zawahiri said in this earlier tape his fighters will join Daesh fighting against the American-led coalition in Iraq and Syria whenever possible.
Daesh, or ISIL, is a terrorist organization, which has called for the creation of a worldwide caliphate as its goal. Daesh currently occupies vast areas in Iraq and Syria. It proclaimed a 'holy war' against both Russia and the United States on October 13th for launching air strikes on their positions and infrastructure.