German Chancellor Angela Merkel expects that one million refugees will come to Germany in 2015, Frankfurter Allgemeine Zeitung wrote.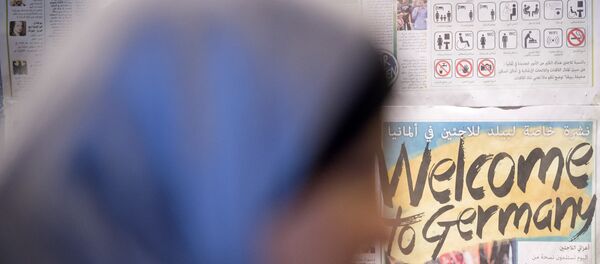 30 October 2015, 13:35 GMT
The politician declared this number during an extraordinary EU summit on the refugee situation in Brussels.
According to the FAZ, Merkel described the refugee situation in "harsh words." She said that the German police are "struggling to cope" with the influx of migrants to the German-Austrian border and noted that her country would not be able to take each migrant.
"We must take action today, so that we would not have to close the borders," the newspaper wrote, citing Merkel's words during the summit.
The EU is currently facing a major refugee crisis, with hundreds of thousands of migrants fleeing the war-torn Middle Eastern countries and entering the European continent through various routes. Some European countries are opposing the growing number of refugees and have closed their borders to stop the migrants' inflow.