"Our troops destroyed an ISIL command center in the area of an old Deir ez-Zor airport with 24 terrorists," Brigadier General Ali Mayhoub said adding that the militants' leader of Saudi origin knows as Abu Khabab was also eliminated.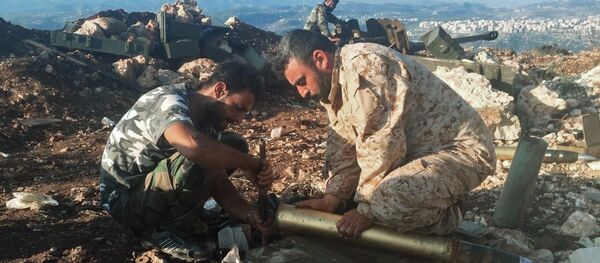 2 November 2015, 13:39 GMT
According to Mayhoub, tens of terrorists, including those of Tunisian and Chechen origin, were killed.
The Syrian government forces have also taken nine villages and 50 square kilometers in the Aleppo province under their control in the past three days, the Syrian army spokesman said.
According to Brigadier General Ali Mayhoub, the Syrian army supported by local militia continued the offensive against terrorists to the south-west of Aleppo and "inflicted heavy damage on terrorists."
Mayhoub also said that the Syrian army had killed dozens of militants in clashes to the north of Homs during the same period, including along the Palmyra-Beirut highway.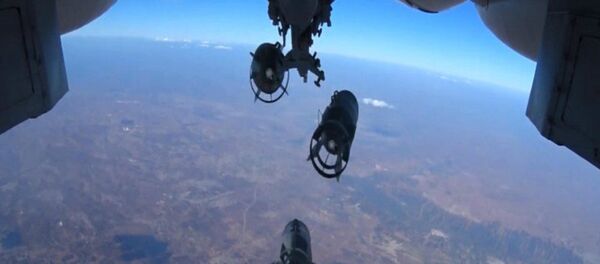 2 November 2015, 14:15 GMT
He added that the Syrian government army together with militia loyal to President Bashar Assad had destoyed a convoy of 40 vehicles with terrorists and ammunition in the Latakia province.
Syrian aviation destroyed two ISIL command centers in the Hama province, the general said. Moreover, Syrian military jets hit and destroyed terrorist ammunition depots in the Aleppo province.
In October, the Syrian army, with Russian air support, started to advance to the east and north, pushing the front line further away from Latakia and freeing more villages from jihadists.
On September 30, Russia began to conduct pinpoint airstrikes on terrorist positions in Syria at President Bashar Assad's request.