WASHINGTON (Sputnik) — The Federal Open Market Committee (FOMC) could raise US interest rate during a meeting in December, US Federal Reserve Chair Janet Yellen said at a House Financial Services Committee hearing on Wednesday.
"It could be appropriate to adjust rates at our next meeting," Yellen said in a testimony. "December would be live possibility, but importantly…we've made no decision about it."
On October 28, the FOMC, which operates under the US Federal Reserve, announced it would keep the US interest rate at the 0 to 0.25 percent range because further labor market improvement and price stability are needed to effectuate the rate increase.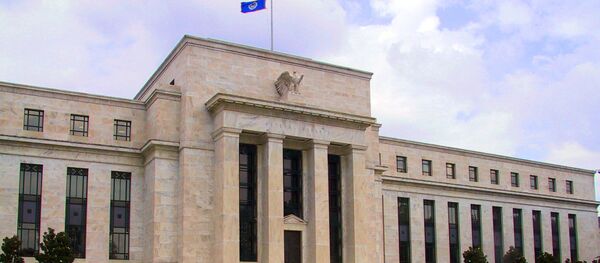 28 October 2015, 18:05 GMT
The committee also noted that growth of the US labor market had slowed down while the unemployment rate did not change since September.
In September, Yellen said most FOMC participants expect the conditions for a hike to develop before the end of 2015.
The Federal Reserve is the central bank of the United States, which is responsible for managing national monetary policy, setting interest rates and regulating banks.