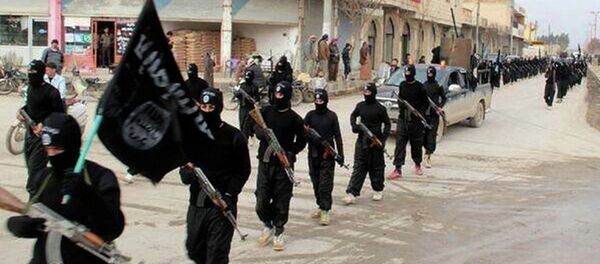 4 November 2015, 04:48 GMT
KUALA LUMPUR (Sputnik) — "We are noting the growing influence of ISIL in Afghanistan that gained a foothold in 25 out of 34 provinces of the country. We are concerned about the concentration of militants in the northern areas near the borders with Tajikistan and Turkmenistan," Anatoly Antonov stated at the meeting of the Association of Southeast Asian Nations (ASEAN) defense ministers and dialogue partners.
ISIL, a radical Sunni militant group, is considered to be one of the major threats to global security.
Over the last three years, the extremists managed to seize large swaths of land both in Iraq and Syria. The jihadists are also trying to spread their influence to North Africa, particularly Libya.
According to various estimates, the area controlled by the ISIL group reaches 90,000 square kilometers (34,700 square miles). Data on the number of ISIL followers also range from 50,000 to 200,000 fighters.