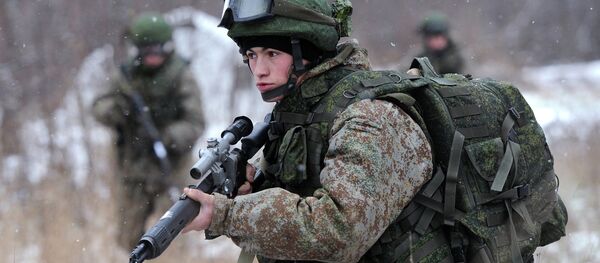 4 November 2015, 06:00 GMT
KLIMOVSK (Sputnik) – The uniform kit, dubbed Ratnik, includes 40 pieces of equipment, comprising firearms, body armor, optical, communication and navigation devices, as well as life support and power supply systems.
"We have begun working to promote the export version of the Ratnik combat gear in the international market with the Defense Ministry's permission," Dmitry Semizorov told RIA Novosti in an interview.
Ratnik, referred to as a system designed for a "soldier of the future," is expected to join TsNIITochMash's exports of small arms and ammunition, the chief executive said.
"There is overall interest from foreign states, and we expect someone to express specific interest to directly negotiate procurement," Semizorov observed.
Speaking to reporters at the IDEX-2015 arms exhibition in the United Arab Emirates last February, Semizorov named Kuwait, Pakistan and Iraq as countries that expressed initial interest in the system.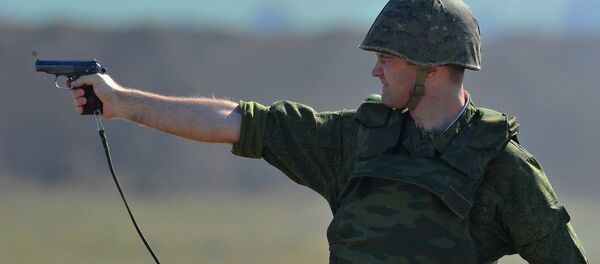 4 November 2015, 06:20 GMT
Russian Land Forces commander Col. Gen. Oleg Salyukov said last month that he expected the Russian military to be supplied with around 80,000 next-generation Ratnik gear sets by the end of 2015.
The infantry combat system, protecting nearly 90 percent of the soldier's body, is designed to improve Russian Armed Forces combat capability and connectivity.