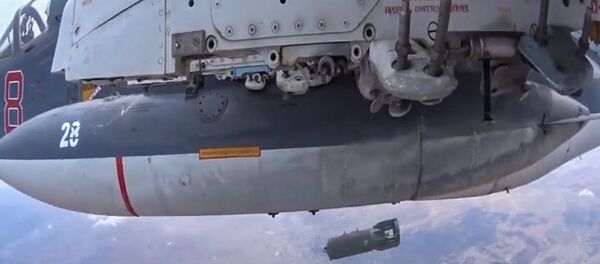 4 November 2015, 04:26 GMT
KUALA LUMPUR (Sputnik) — The Russian Aerospace Forces have carried out 1,631 sorties and destroyed 2,084 ISIL and Nusra Front targets in Syria since the start of the anti-terrorist air campaign in the country on September 30, the Russian General Staff said Tuesday.
"The Russian Aerospace Forces operation with the assistance of the ships of the Caspian Flotilla is in full accordance with the international law and is absolutely legitimate. It is carried out on the basis of the official request of Syrian President Bashar Assad. The operation is limited by the timing of the Syrian Armed Forces advance against terrorists," Antonov said.