Although it has not been launched yet, Russia's list of opposition members who could be invited to the crisis settlement talks on Syria could well provide a solid basis for a sustainable peace process for the war-torn country, he noted.
#SYRIA #Kartapolov Within the wide international coalition on counter-terrorism we've established contacts with leaders of Syrian opposition

— Минобороны России (@mod_russia) 3 ноября 2015
"Moscow listed members of the National Coalition for Syrian Revolutionary and Opposition Forces (SNC), Syria's National Coordination Committee (NCC) and other organizations. Technical negotiations will follow. They will be aimed at determining who represents which group while weeding out terrorists," the lawmaker explained.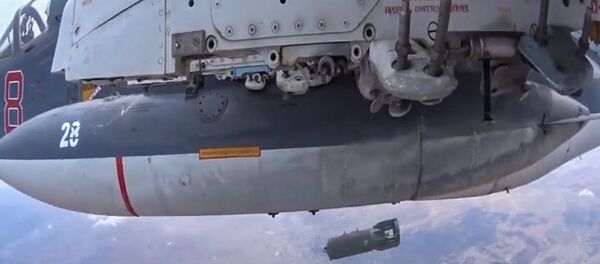 4 November 2015, 04:26 GMT
Yushchenko also emphasized what Moscow has repeatedly stated: there is no military solution to the raging Syrian war. The conflict could only be solved through a political dialogue.
Regrettably, the political dialogue is complicated by the fact that the Syrian opposition is particularly fragmented and plagued by infighting. Some groups often change allies and adversaries.
Nevertheless, Yushchenko is convinced that the ongoing peace efforts will help bring to the front those opposition groups who are genuinely intent on solving the crisis. "Any forces that want Syria to be free, independent and sovereign will be able to take part in the talks and the ensuing peace process," he asserted.
"Should the peace process, which Russia initiated, indeed be launched, it will serve as a watershed moment for the opposition forces. It will finally reveal who is backing terrorists, like ISIL, and who wants Syria to be free and sovereign," Yushchenko concluded.
On Tuesday, Russian officials confirmed that Russian forces in Syria were coordinating airstrikes targeting ISIL and other terrorist organizations with opposition groups in the country.
If Syrian opposition largely prefers to work with Moscow these days, then this is "embarrassing setback for the US intelligence services and neoconservative policymakers," Deutsche Wirtschafts Nachrichten noted.
© Sputnik
Russian air strikes against Islamic State militants in Syria

Russian air strikes against Islamic State militants in Syria