WASHINGTON (Sputnik) — US government agencies have failed to implement more than two third, or 500, recommendations to improve their wasteful purchases and operations of Information Technology (IT) over the past six years, the Government Accountability Office (GAO) stated in a report.
"Over the last six years, GAO made about 800 recommendations to OMB [Office of Management and Budget] and agencies to improve acquisition and operations of IT," the report, issued on Wednesday, said. "As of October 2015, about 32 percent of these had been implemented."
The costs of the continuing lax and wasteful practices have been enormous, the GAO pointed out.
"The federal government invests more than $80 billion annually in IT. However, these investments frequently fail, incur cost overruns and schedule slippages, or contribute little to mission-related outcomes," the report observed.
The GAO traced the failures to a lack of disciplined and effective management and inadequate executive-level oversight.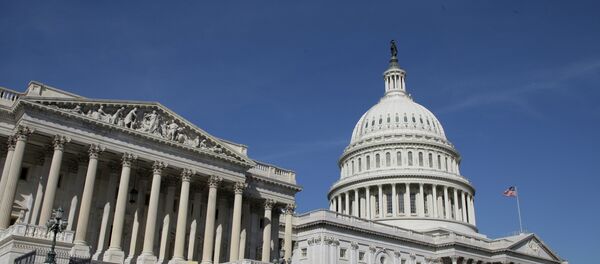 1 October 2015, 19:50 GMT
In December 2014, Congress enacted the Federal Information Technology Acquisition Reform Act (FITARA) to improve US federal IT acquisition and operations.
"It will be critical for agencies to implement the remaining GAO recommendations and the requirements of FITARA to achieve improvements," the report insisted.
Earlier in 2015, the GAO added the task of improving the management of IT acquisitions and operations to its high-risk list of US government agencies and program areas vulnerable to fraud, waste, abuse and mismanagement.
The US Government Accountability Office is an independent, nonpartisan agency that works for Congress and investigates how the federal government spends taxpayer money.