MOSCOW (Sputnik) — The US Environmental Protection Agency (EPA) revealed in September that Volkswagen used software to falsify emission test results for nitrogen oxide for up to 11 million diesel-engine cars.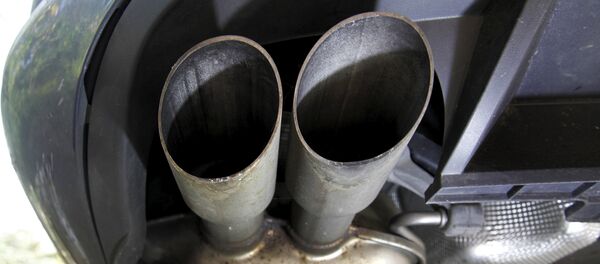 2 November 2015, 22:31 GMT
On Tuesday, the German car maker stated some 800,000 cars sold in Europe with petrol engines also had understated levels of carbon dioxide emissions and were more expensive to drive for buyers.
Germany will test all its current vehicles, including the VW, Audi, Skoda and Seat models, with both diesel and petrol engines for two types of emissions, the Sky News reported Wednesday.
The company announced it would set aside additional $2.2 billion over previous $7 billion to mitigate the effects of the scandal.