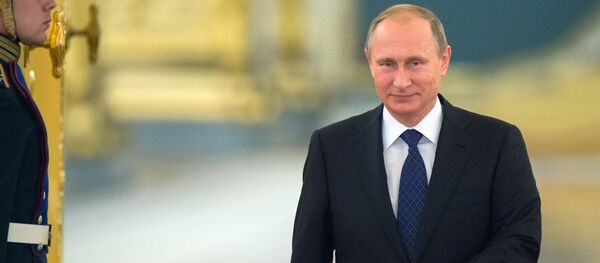 4 November 2015, 18:10 GMT
MOSCOW (Sputnik) — Putin topped the Forbes list of the World's Most Powerful People for the third consecutive year on Wednesday.
In April 2015, the Russian president was voted the world's most influential person in a Time magazine readers' poll while simultaneously enjoying a record-breaking approval rating in Russia of 89.9 percent, according to the October Russian Public Opinion Research Center's (VCIOM) poll.
"[Putin] himself has repeatedly stated his attitude toward rankings: when you follow the rankings, there will be neither the time nor the ability to be engaged in real work…The president's performance in the global arena is now apparently at a very high level, as required by regional and international situations," Peskov told journalists.